I truly believe my reward comes from making YOU happy!
When representing you. I am dedicated to making the experience enjoyable, and as straight forward as it can be.
Dedication, loyalty and honesty (sometimes brutal) is exactly what you can expect from me. Most of all I LISTEN!
Once your wants and needs are clearly defined. I will work tirelessly until your goals are met.
24/7/365 (Well almost...)
I am a FULL TIME Real Estate Agent and an experienced negotiator. It's all I do! I don't work part time, it's not a hobby of mine, and I won't tell you I am only available Tuesdays and Thursdays after 8:00 pm, and every third Saturday!
If we need to move quickly for whatever reason (and there's many) I will be there!
If you're in the market for buying or selling real estate...
In Toronto, Mississauga or Brampton, and need competent and caring representation. Please call, text, or email me so we can get started right away!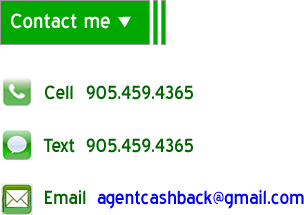 Or, click here to access our email submission form.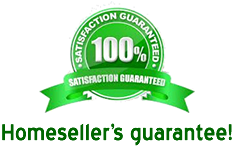 I don't believe you should have to worry about being locked into an agreement when selling a home! ...
If there's every a problem I can't fix to your satisfaction, You can fire me and be released from your contract. No hassles, or questions asked.
The benefit to you is...
You don't have to worry about getting into a long term commitment if you are not 100% satisfied with the service you are receiving.
I fully realize you are the most important element in this relationship, and I am fully committed to providing you with exemplary professional service. You can count on it!